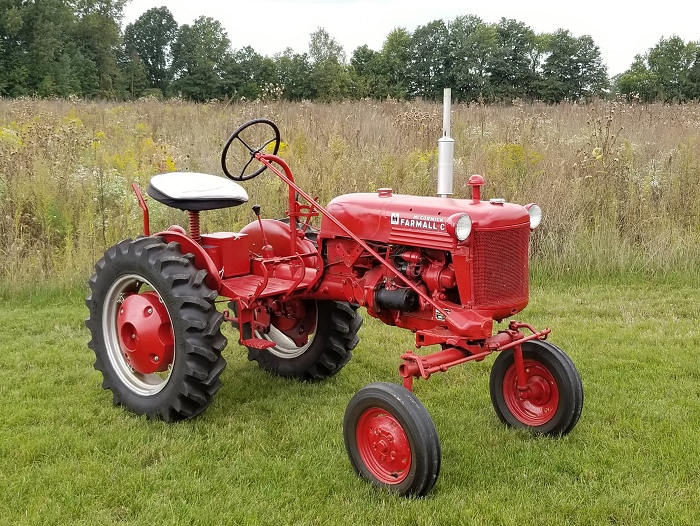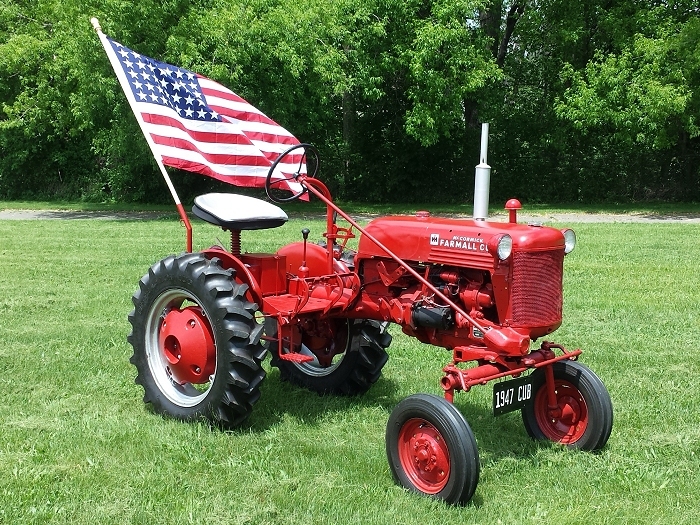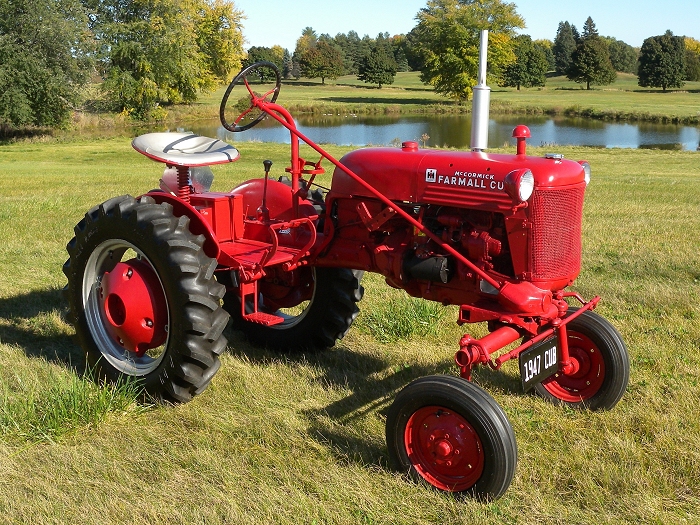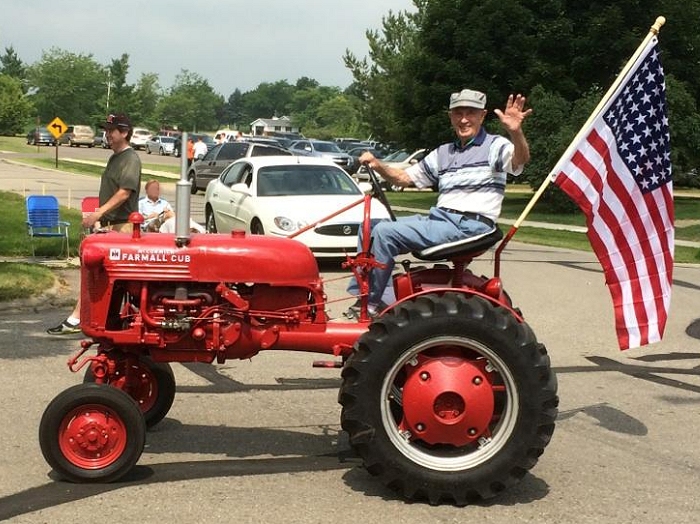 My father-in-law Eugene (93 years old) driving my Cub in the 2014 Fowler (Michigan) Parish Picnic Parade. This photo is courtesy his brother Bernard.
The Farmall Cub was the smallest tractor manufactured by International Harvester (IH) under the Farmall, International, and McCormick-Deering names. Built 1947-1981 at Louisville KY, the first Cub was sold in June 1947, and cost $545. Cubs were also built for use in Europe at St. Dizier, France starting in 1955.

Farmall made 224,203 Cubs between 1947 and 1964; they became International Cubs in 1964. In total, over 245,000 Cubs were manufactured between 1947 and 1981. By units produced, it is the most popular small tractor in history.

The Cub was one of several IH models with the seat offset from the engine, allowing the operator to look directly at the ground under the tractor. Culti-Vision, as it was called, gave the farmer an excellent view of the row. The Cub was billed as the perfect machine for the small farmer, and a "chore boy" for the larger farmer. It had a 69-inch wheelbase, using a 4-cylinder gasoline engine. At 1600 RPM, it produced about 8 Horsepower at the drawbar, well above 1,200 pounds of drawbar pull.

My Cub was built in December 1947. It is 8'4" long, 4'5" wide, and 5'10" tall (top of muffler). It weighs 1,720 pounds (1,420 without the rear wheel weights).
---